The school campus has two swimming pools. A major pool and a deep one for students from Grade I to XII, and a minor pool, shallow one meant for the Junior School children.
Separate changing rooms with toilets are provided for boys and girls in the pool area.
Well trained and qualified swimming coaches train the students.
Swimming classes are mandatory for all students from Grade I to V, and optional to students from Grade VI onwards.
Students will have swimming lessons for one or two periods per week.
There will be no swimming classes during Examinations.
For swimming classes students should bring to school their swimming kit which consists of their swimming gear (which includes of the swimming suit, goggles, and swimming cap), sandals, a medium sized towel, and extra under garments.
Students should well behave in the swimming pool and the adjacent pool area. Strict disciplinary actions will be taken against pupils who misbehave.
Food and drinks are not allowed in the pool area.
Students should be cautious that they do not litter the pool area.
Minor Swimming Pool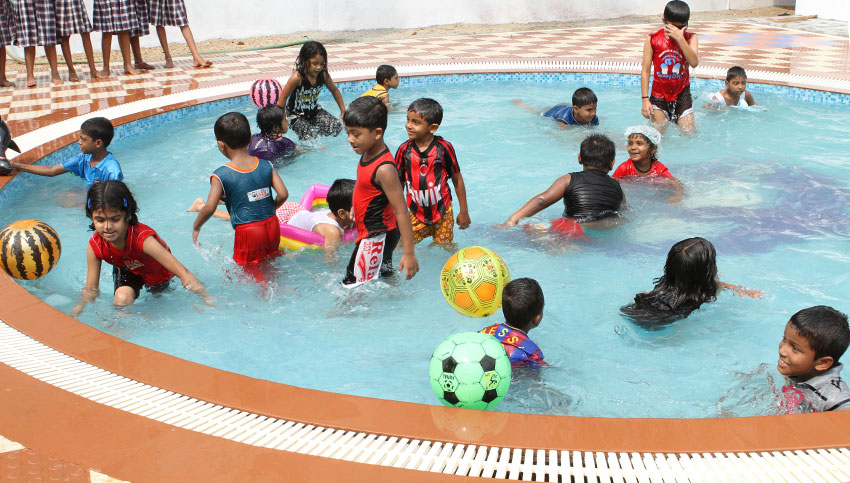 Major Swimming Pool